Executive Coaching in the News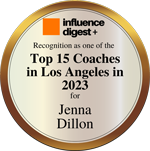 Jenna Dillon Named a Top 15 Executive Coach in Los Angeles
Influence Digest Media wanted to take on the task of finding the best coaches to be found in Los Angeles.

Over the past 30 years, executive coaches have gone from rare to common. Most people in corporations assume that being given the chance to work with a coach is a positive thing.
An Executive Coach is a professional who provides individualized, one-on-one coaching services to business leaders, executives, and other high-level professionals.

What separates the winners from the losers? At the most elite levels it's not talent, because everyone is supremely talented. Coaching is what makes the difference.

Many leaders become so focused on growing their businesses that they become disconnected from the people around them and what it takes to lead those people through change.

The role of the manager, in short, is becoming that of a coach. This is a dramatic and fundamental shift, and we've observed it firsthand. Over the past decade, we've seen it in our ongoing research on how organizations are transforming themselves for the digital age...

Whether it's a life coach, leadership coach or business coach, having somebody with an array of diverse experiences only helps broaden your own awareness about yourself, others and the competitive landscape.

It seems that everywhere you turn these days, there are coaches looking to help managers grow. The topic is timely, with so many people having to reevaluate their work and careers.
We consider it an honor to share a client's experience of how they have accomplished remarkable intrinsic growth. This can be shown in how they relate and regulate their thoughts and emotions, how they associate to success and failure, and then some.
We're thrilled when a client shares their own self-discovery and successes with us! We recently received a letter from a client we'd like to share with you in the accompanying video.
E.P.I.C.'s White Paper Articles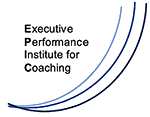 If you're looking for ways to increase productivity not only in yourself but also with your team, you're on the right track. Here are 5 reasons why you should hire an executive coach.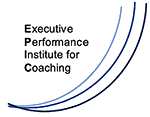 Coaching and mentoring are important for professional development, but there are some key differences between the two. It is important to explore the similarities and differences...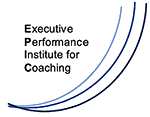 Every human loves too see the areas in their life they are doing well. So for an individual to go through this self assessment, one will be more inclined to see areas they are coachable rather than the areas they are not.